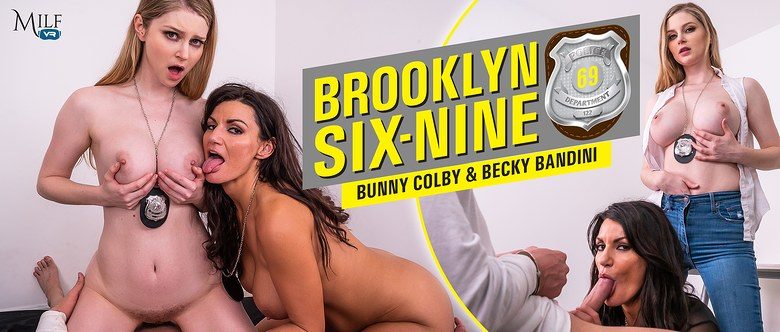 MILF goddess Becky Bandini teams up with Bunny Colby in this amazing Brooklyn Nine-Nine inspired VR porn scene from MilfVR! These busty buddy cops will do whatever it takes to get that you to bust a load in this amazing interrogation room threesome!
Brooklyn Six-Nine
Starring – Becky Bandini & Bunny Colby
Length – 69 min
Studio – MilfVR
Devices – Gear VR, Oculus, Smartphone, Playstation VR, Vive, Daydream
You're about to experience the ol' good cop, bad cop routine, but will your accomplice sell you out before this sexy shakedown is done? Becky Bandini and Bunny Colby are calling the shots in this interrogation, but will this pair of busty detectives get the confession they need or will their hot case turn cold? They'll eventually look to the DNA evidence to solve this diabolical threesome!