Blonde babe Trillium has been prepping for a lingerie fashion show, and she'd like your opinion on a few outfits. You wouldn't mind taking a look, would you?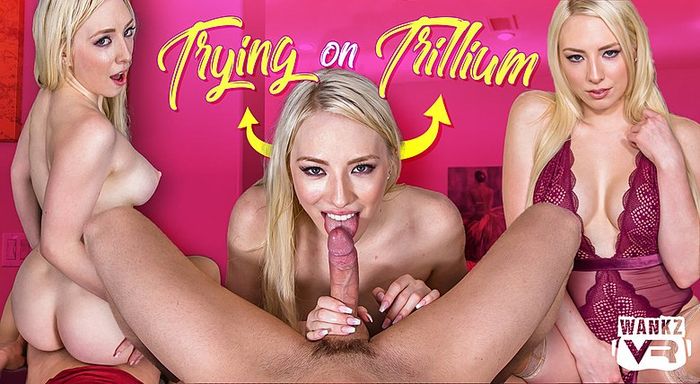 Now she's looking amazing in her sexy outfits of course. But don't worry, this isn't just a lingerie fashion show. After strutting her stuff, she strips down so you can get a better look at her perfect curves! After that, one thing leads to another, and you get to fuck Trillium for almost an hour! Best day ever!
You should also see a big improvement in the quality with this scene. This was shot on WankzVR's new rig, which not only is a big improvement to the video quality, but the audio quality as well. Be sure to check out the Free Trailer below and let us know what you think!
Trying On Trillium
Starring – Trillium
Length – 52 min
Studio – WankzVR
Devices – Gear VR, Oculus, Smartphone, Playstation VR, Vive, Daydream
Ready to Watch The Full Scene? CLICK HERE