If you still haven't tried VR porn (c'mon dude, it's 2018), BadoinkVR is here to help. Now when you sign up to their site, they'll send you free VR goggles! No more excuses, it's time to experience Virtual Reality porn!
With these free VR goggles, it couldn't be any easier to try VR porn. All you need is a smartphone (iPhone or Android), which you already have. BadoinkVR mails you the headset, you put it together, pop in your phone, and you're ready to experience the world's hottest porn stars, right in your face! Your mind will be blown, and you'll never go back to regular 2D porn again!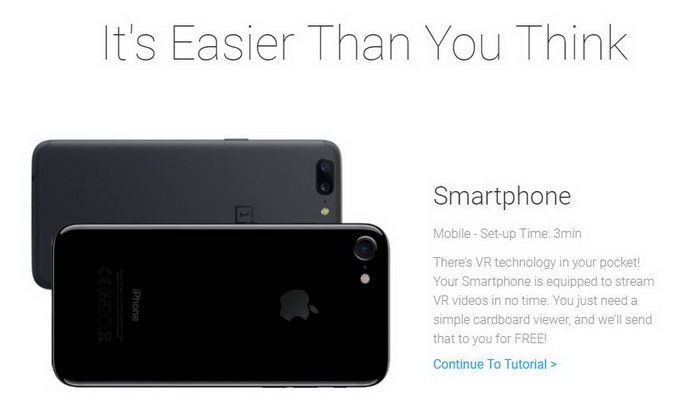 Already have a VR headset? No worries, BadoinkVR still has something special for you! Just for readers of Virtual Porn Report, you can use this SPECIAL LINK to get 30% OFF for your first month of VR porn! Now that's a deal if there ever was one!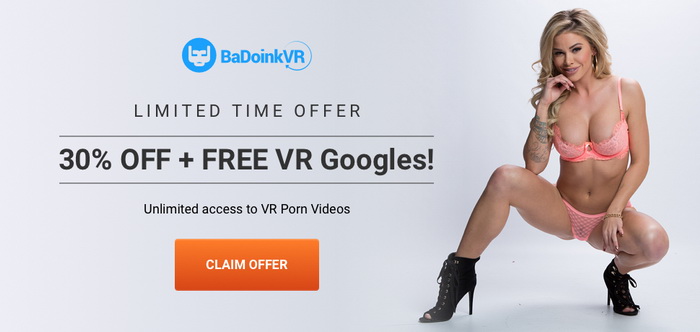 BadoinkVR is one of the longest running VR porn sites, with over 200 VR videos and 2 new scenes every week, you won't run out of anything to fap to for a long time! They've also recently won best VR site of the year for 2018 at the AVN awards, so you can be sure their content is top notch.