Possibly the hottest POVR Originals VR porn exclusive to date, I Want My ACC! stars the incredible blonde beauty Anna Claire Clouds as a sexy reporter who will do ANYTHING to get your story. Strap on your headset, she's waiting for you!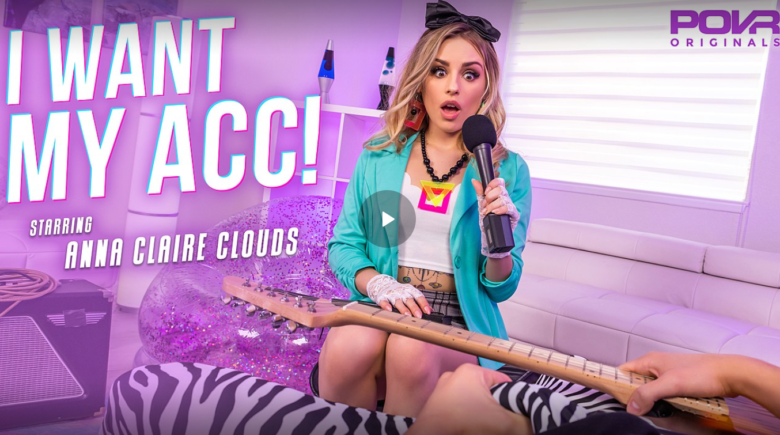 I Want My ACC!
Starring – Anna Claire Clouds
Length – 45 min
Studio – POVR
Devices – Gear VR, Oculus, Smartphone, Playstation VR, Vive, Daydream
I want my… I want my ACC! Anna Claire Clouds is a fresh and wide-eyed reporter for Rolling Bone magazine and you're about to journey back to the 1980s! Enter a world of big hair, big dreams and wild rock and roll. Anna Claire is there to interview you but will she get the big scoop she wanted or much, much more? Share the true secret to your success and take this bodacious babe for a joyride on your talented dick. That's the way you do it! You'll get your money for nothin', and your chicks for free and Anna Claire's story might just make the cover! Totally radical!