Busty MILF babe Natasha Nice is serving up a lot more than just pie in this hot new VR porn masterpiece!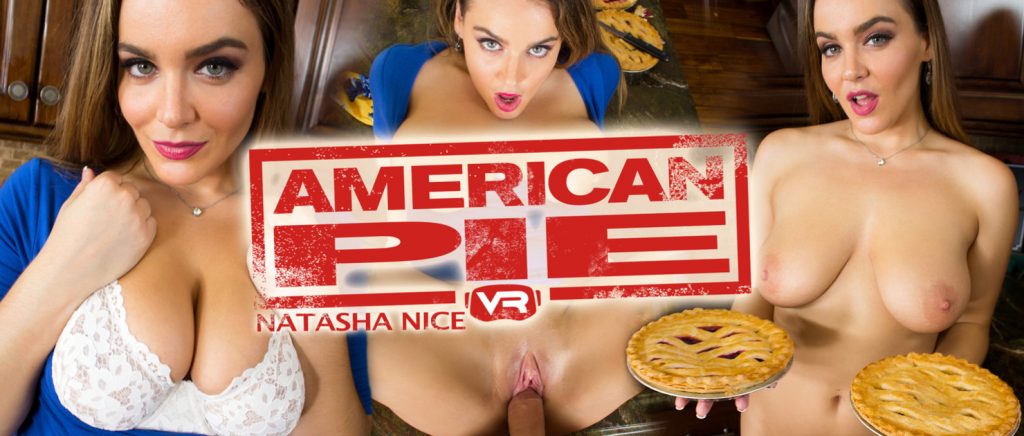 Starring – Natasha Nice
Length – 53 min
Studio – MilfVR
Devices – Gear VR, Oculus, Smartphone, Playstation VR, Vive, Daydream
The Girl
Curvy porn babe Natasha Nice plays your mom's newly divorced friend. Her naturally curvy body is a perfect fit for MILF porn, and she's definitely a Mom I'd like to fuck!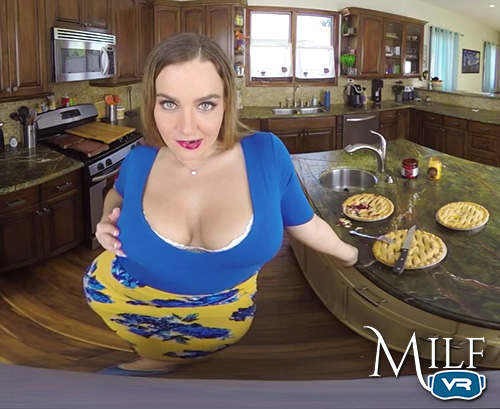 Virtual Sex with Natasha Nice
The scene starts with Natasha looking hot in a very low cut top. You've known her since you were a kid, and she can't believe what a handsome man you've become. She's also newly divorced and really seems into you. After tasting her apple pie, she notices you staring at her cleavage, and pulls out her big natural tits so you can get your hands on them!
Now she's got another pie she wants you to try! She's up on the kitchen counter with her legs spread so you can bury her face in her tasty MILF pussy! After you get her all warm and wet, you move on to missionary right there on the counter. You get a great view of the penetration here, along with her big boobs bouncing around as you pound her. She really loves your big dick!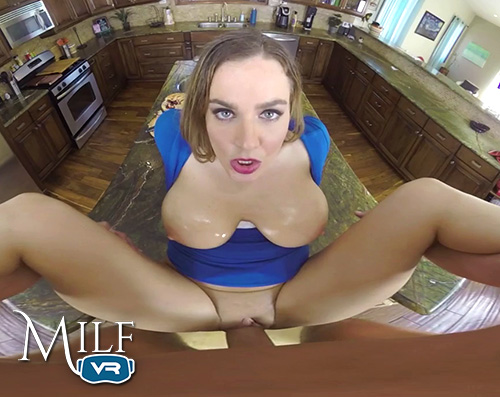 After a while Natasha takes a break so suck on your big cock. You even get to fuck her big titties for a few minutes, before she's bent over the counter and begging you to fuck her doggy style. More great action here, and she really seems to enjoy every second of it.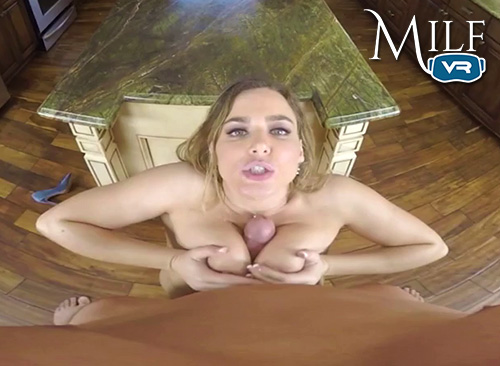 Next up she's on top and riding you, which provides an amazing view of her big natural boobs bouncing around. Have I mentioned how great her big tits are? Damn I love VR porn! She then turns around so you can watch her big booty bounce up and down on your dick.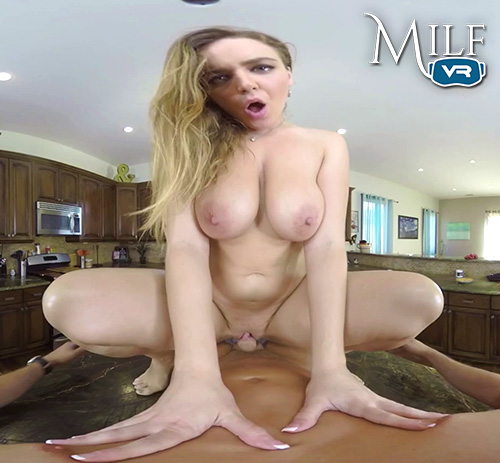 Now it's time to wrap things up, Natasha hops off your cock, and jerks you off while begging you to provide the secret ingredient for her pie. This was certainly a bit of a surprise. I would have preferred a creampie, but this ending was really fun too.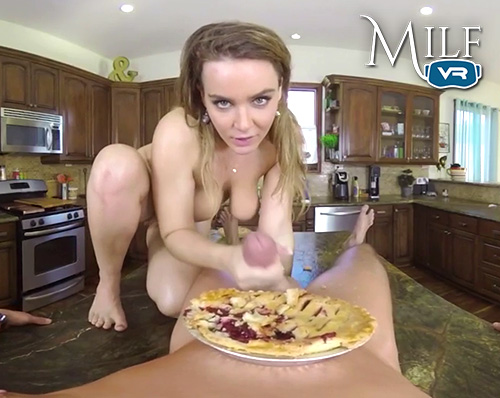 Conclusion
Natasha is super hot in this scene. She really pulls off the MILF look well, and doesn't come across like a porn star. She's a pro so of course her acting is solid. The real star here is her big natural tits, which you just have to see in virtual reality. The action is really great in this scene too. It's very hot from start to finish, and I thoroughly enjoyed it!
Rating: